Print & Digital Advertising Agency
Fenzi Senior Marketing will create and publish all content for your Senior Living Community's ad campaigns.
Print Ads To Drive More Traffic To Your Business?
Fenzi uses a series of different advertising tools to target your audience and bring you more business. Fenzi creates a media plan that includes standard Print Advertising in newspapers, magazines, opera, ballet and symphony play books, directories, signage and much more. Depending on budget, we can even create TV and Radio ads.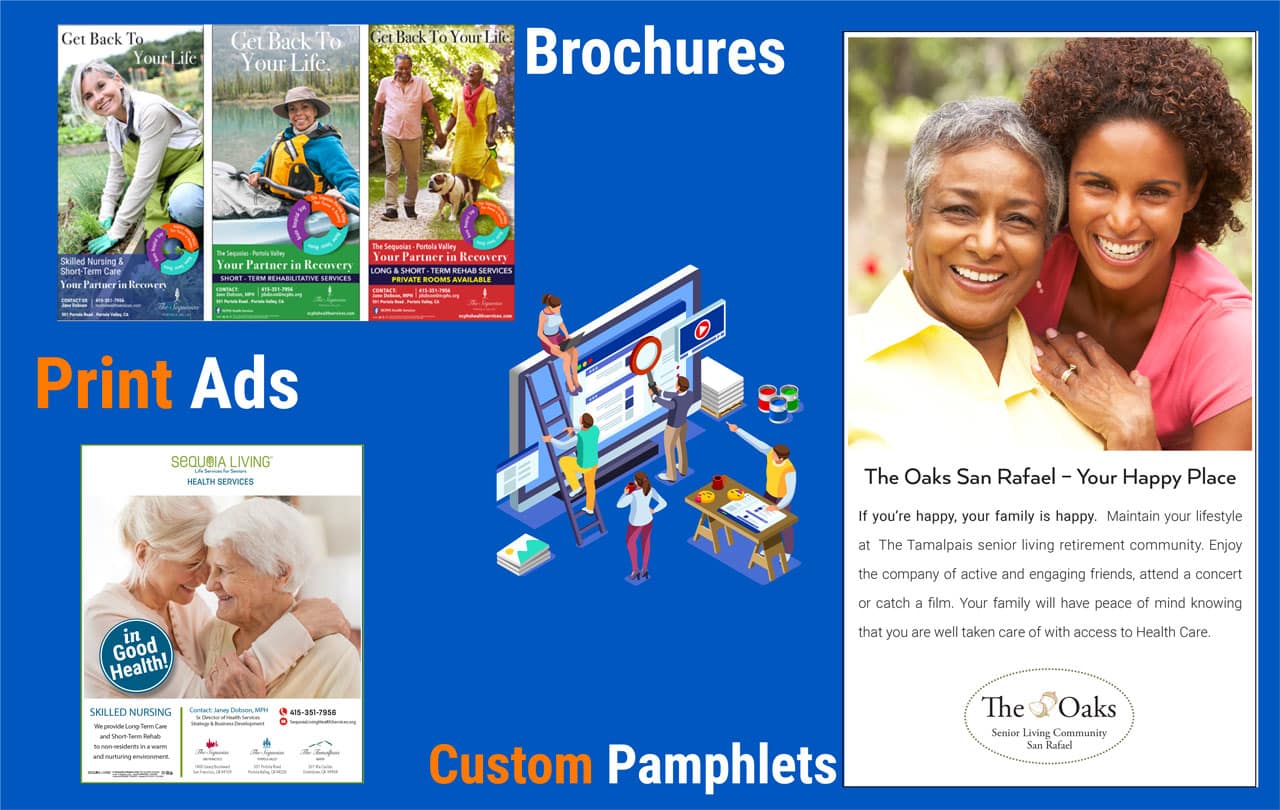 Digital Ads to Drive More Traffic To Your Business?
Fenzi, uses a series of different digital tools to target your audience and bring you more business. Google Analytics, SEO, SEM, Google Ads, and Email Marketing are some of our specializations that allow us to help you meet your business goals.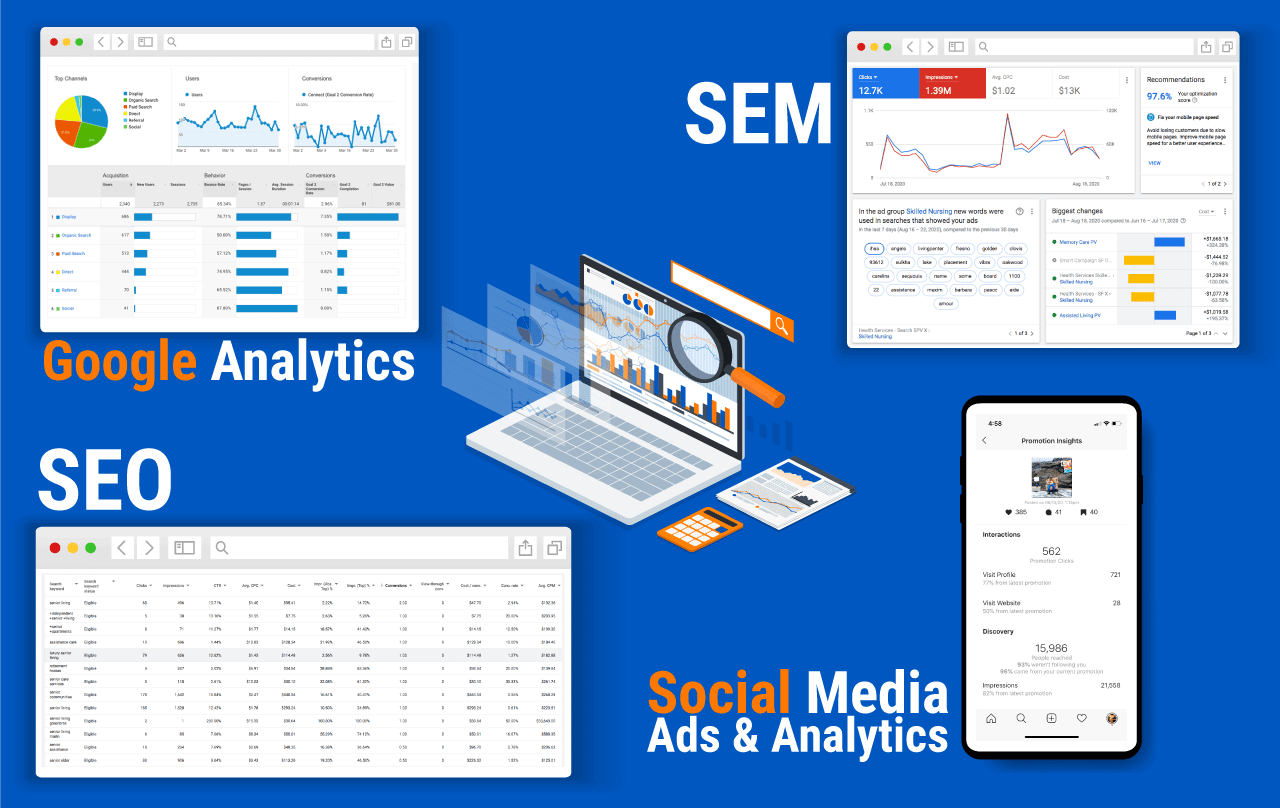 Successful Digital Marketing Solutions Follow a Multi-Channel Approach
Audience Analytics
We use platforms such as Google, Facebook, Instagram, and email analytics to narrow in on your company's target audience and generate leads and obtain conversions.
Learn More
Tools we use in our analytics process include… 
Keyword conception and analysis
Lead and conversion tracking
Acquisition channels
Event tagging
Audience demographics & Geo-Location
Device tracking
Funnel analysis
User behavior analysis
Account set up and installation
Attribution modeling
AI and machine learning to leverage reporting
AdWords scripts
Display ad design and creative.  
And much more.
Social Media Management
Fenzi's Social Media Team offers full management of all of your social media pages to optimize growth.  Don't have a social media presence? No problem, we will create your presence for you and train your staff.
Learn More
Platforms…
Facebook
Instagram
Twitter
Youtube
Linkedin
Tools and services we offer…
Facebook page development with your branding
Posting of relevant content supporting your senior community
Facebook ads
Facebook analytics and audience targeting
IG ads
IG analytics
Youtube audience targeting
Posting and audience communcation
Follower growth
Content creation
SEO & SEM
 Fenzi uses organic and paid methods to increase traffic to your website thus increasing business performance. We use a range of strategies to optimize SEO/SEM.
Learn More
Tools we use in our SEO & SEM process include…
Website analysis
Keyword analysis
Meta tags
Keyword placement
Page speed optimization
Image optimization
Text optimization
Organic search optimization
Paid search financial analysis
And much more.
Email Marketing
We create custom designed emails and email campaigns for your target demographic.  Fenzi's email campaigns are run using our vast network of email lists. Each email campaign contains 50K plus emails. 
Learn More
Tools we use…
Demographic lists and Email analytics

Email sending platforms such as Mail Chimp

Click through rate analytics in Google Analytics
Let's Get Started
Ready To Make a Real Change? Let's Build this Thing Together!
Office Address
35 Miller Avenue, #305,
Mill Valley, CA 94941
Hours of Operation
M-F: 8:30 am - 6 pm
S-S: Closed
Send a Message
Interested in driving growth? Have a general question? We're just an email away.