Fenzi Media Group
CLIENT LIST
Fenzi's partnership approach ensures that we invest in our clients' success.
Fenzi Media Group works with a diverse range of clients and industries, helping them to solve problems and to make valuable connections between brands and strategies. Our commitment to dig deeper, to apply our best strategic thinking and to introduce new ideas, ensures a win-win experience with our clients.
Fenzi is proud of our contributions to Bay Area Communities, by donating our time and services. The depth of our commitment runs deep. Our team has created mathematic software tools, to help teach methods for elementary schools, as well as, art classes, fundraising promotional items to raise money for the arts and music programs and informational newsletters for students and parents. Fenzi also has provided marketing assistance for fundraising efforts for seniors in need of housing.
We have listed a representative client list below.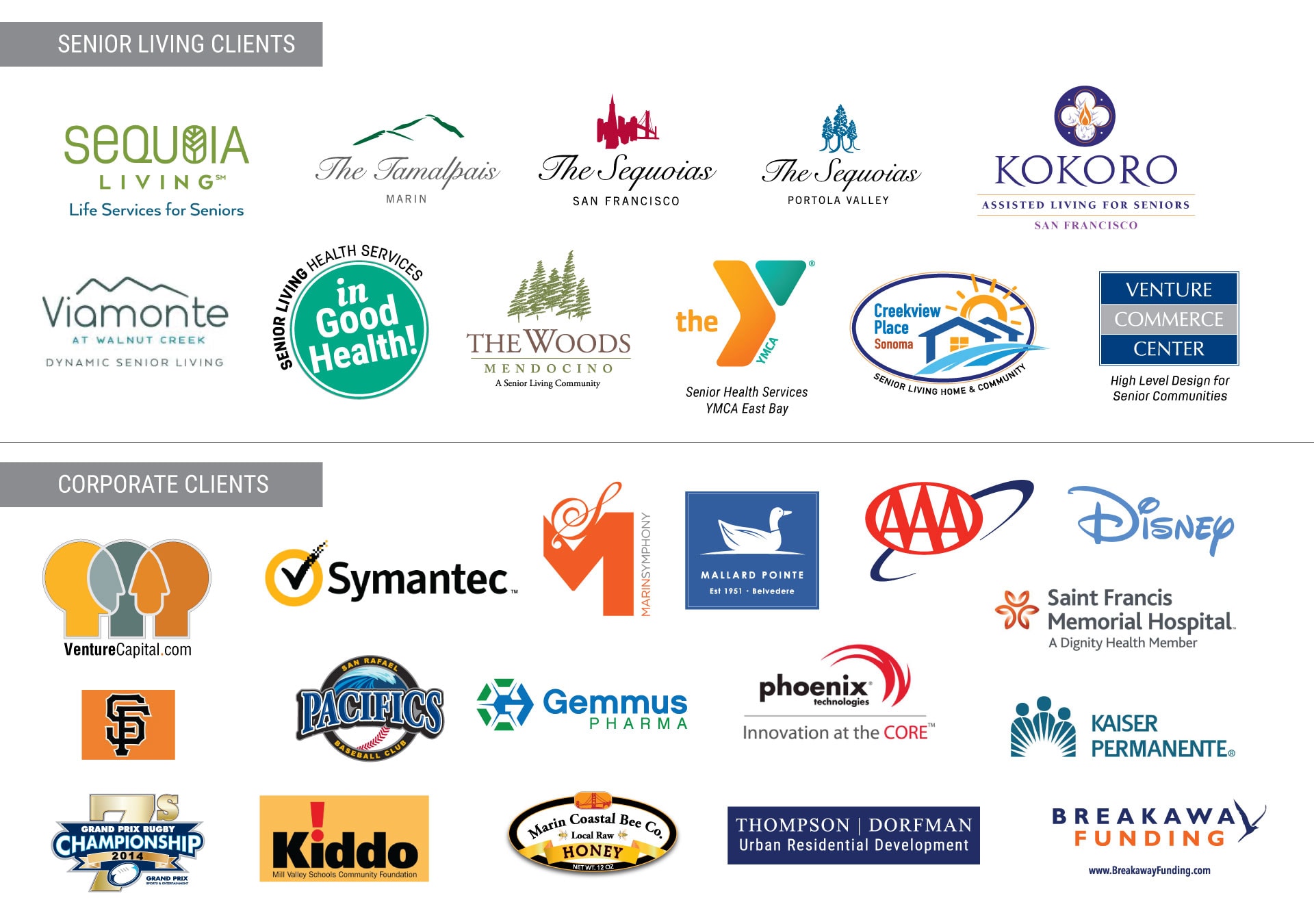 What our clients are saying…

"Fenzi's patience and willingness to continue pursuing our goal set them apart.  They are really outstanding as a team, and, as people, they feel more like an extension of our company.  But what truly sets them apart is their wide range of marketing capabilities.  That being said, we look at our results constantly and can't believe what we're seeing in terms of growth and development."

"From my administration of the Baltimore Orioles, San Francisco Giants, Washington Nationals and the past eight years operating a minor league baseball club in San Rafael, I have relied upon the skills, creativity and sound marketing advice of the Fenzi Media Group for a wide range of design, brand development, advertising, marketing, and technical competencies. They are the definition of a professional marketing agency."

"Throughout my ten years with Fenzi, they showed a clear commitment to the growth of our company. Fenzi's professional team, strategies and marketing tactics consistently excelled and adapted to changes within the commercial development industry that inevitably helped the sale of $700M of business condominiums, many of which were dedicated to medical facilities and senior living communities"