we are a

full
service
Marketing Collateral Agency
Fenzi Senior Marketing creates cutting edge media & graphic designs that align with every aspect of your Senior Living Community brand. While digital marketing wins in quantity, physical marketing wins in quality and you need both.
Are You Ready to Stand Out?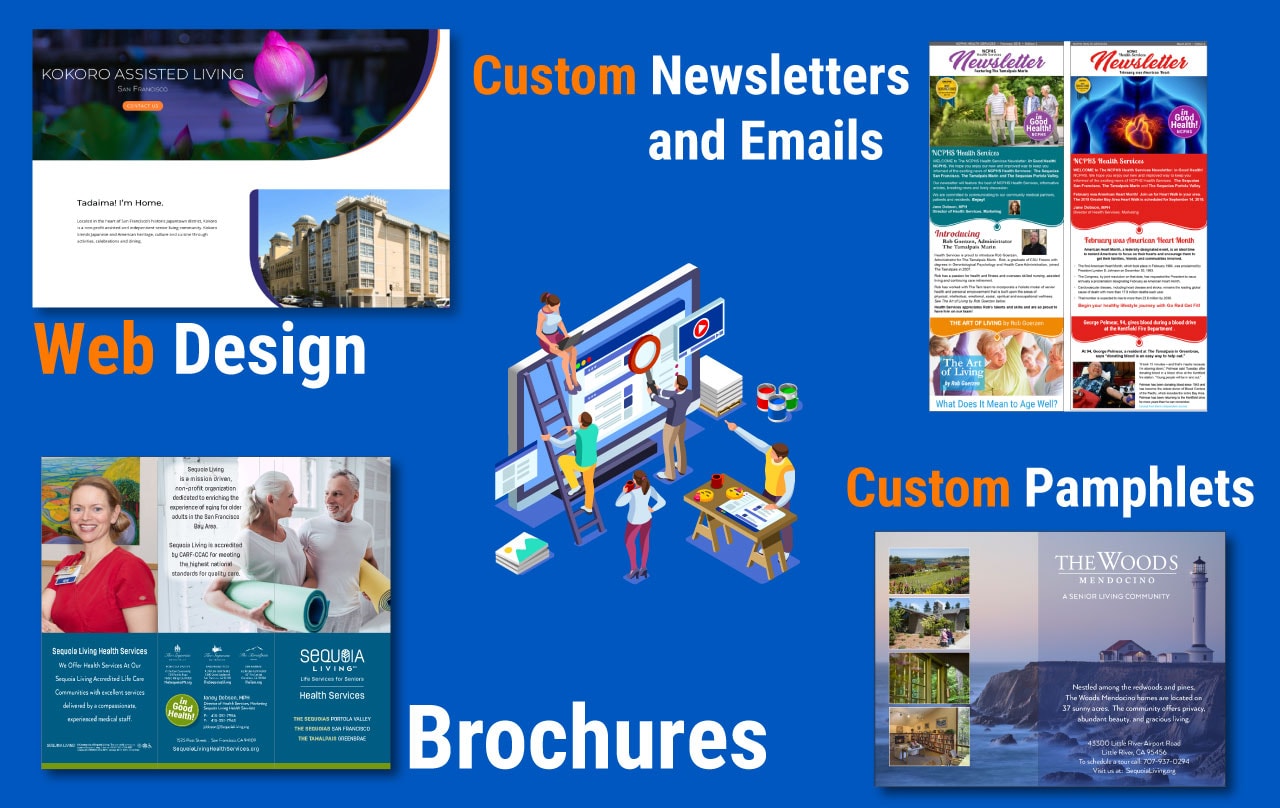 Fenzi works directly with you on developing the brand and vision you see for your company. Our design team creates graphics to optimize your digital and physical marketing presence. We develop a cohesive brand that aligns across all areas of your company.
Fenzi designs & creates physical marketing materials such as brochures, pamphlets, posters and even large billboard ads to help increase sales for your company. Need Printing? No worries, we provide that too.
Fenzi offers full creative services to advertise your brand. We design the graphics and write the copy based off of the demographics we find through our analytics. Anything from Google Display Ads to physical magazine ads, we'll create it.
The Fenzi web team is focused on all aspects of front and back end UX/UI design to make your Senior Living Community website perform just as well as it looks. Today, online trends are constantly changing, which is why we stick by your side to make design changes when needed.
When you work with Fenzi you'll find that we do everything in house, that includes Photo & Video. Fenzi has professional photographers & videographers that can create content to make your business stand out.
Fenzi specializes in online, virtual and in person events to develop sales and prospects for your Senior Living Community. Our innovative design strategies can develop a theme to create a truly immersive experience for your attendees.
Let's Get Started
Ready To Make a Real Change? Let's Build this Thing Together!
Office Address
35 Miller Avenue, #305,
Mill Valley, CA 94941
Hours of Operation
M-F: 8:30 am - 6 pm
S-S: Closed
Send a Message
Interested in driving growth? Have a general question? We're just an email away.